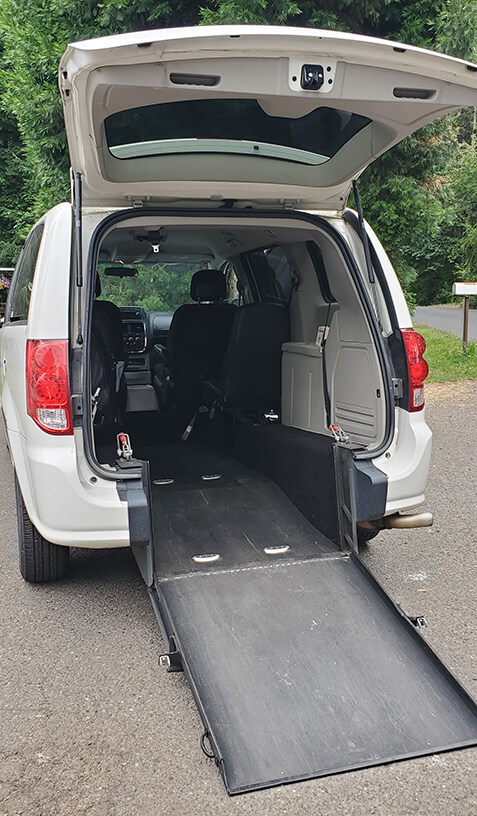 Situations arise when you need dependable, non-emergency medical transportation. When calling an ambulance isn't appropriate or necessary, don't hesitate to contact Luxury Accommodations, Inc. for non-emergency medical transportation in Sandy and throughout Clackamas County, OR. Our goal is to offer safety and peace of mind to Portland-area medical patients and their families.
Compassionate Transportation
If you or a loved one needs medical transportation, we can help. In business for 30 years, we have the experience and resources needed to get you to a hospital, doctor's office, other healthcare facility, or even pick and deliver medications and prescriptions. We've transported individuals for routine doctor's appointments, as well as in situations where operating a vehicle may be prohibited (after sedation or while on medication).
We understand your medical situation is a personal, private one. We never pry and are always professional. Here are just a few reasons to choose us when you need a ride for medical purposes:
Our vehicles are equipped for wheelchair transport in Sandy, OR
Our drivers offer mobility assistance in and out of vehicles
We adhere to prompt pick-up schedules
Our rates are competitive and affordable
Our staff is helpful and courteous
We assist with personal effects as a courtesy
In addition to our high professional standards and respect for passengers, all drivers are licensed, insured and trained in CPR and first aid, to ensure you and your loved ones' safety. We also have vehicles accommodating to all individuals, including the following makes and models:
Chevy Express
Dodge Caravan
Subaru Legacy
Subaru Forester
Subaru Crosstrek
Need Non-Emergency Medical Transportation?


At Luxury Accommodations, Inc., we're passionate about getting customers where they need to go. Whether you need non-emergency medical transport to the hospital or a wheelchair-accessible ride to the airport or office, our team will get you there on schedule.
For more information on our services, please contact us directly. If you currently use Ride to Care to book non-emergency medical transport, please contact them at
503-416-3955.